30 day money-back guarantee
Relieve muscle pain, Stress and Fatigue
Anytime, Anyplace, Anywhere

It provides you a spa-like massage experience

Relieve stress, tightness and fatigue

Instant relief and maximum comfort
Relieve Muscle Pain, Stress and Fatigue
Anytime, Anyplace, Anywhere

It provides you a spa-like massage experience

Relieve stress, tightness and fatigue

Instant relief and maximum comfort
Professional massage in the
comfort of your home
Full body Relaxation
Neck, shoulder, back, waist, hip, thigh
Vibration Seat Massager
Make your entire body feel comfortable and relaxed
Foldable & Portable Design
Portable for home/office, or anywhere you want to take it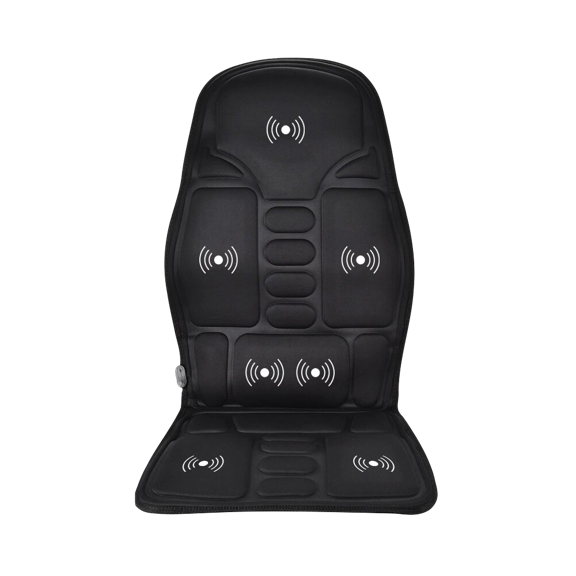 Soothing Heat Therapy
Soothing heat to further relax tension muscles
Convenient Remote Control
Enjoy kneading massage anytime and anywhere
Home & Car Adapter

Drive and ride easy with car seat cushions
Full body Relaxation
Neck, shoulder, back, waist, hip, thigh
Soothing Heat Therapy
Soothing heat to further relax tension muscles
Vibration Seat Massager
Make your entire body feel comfortable and relaxed
Convenient Remote Control
Enjoy kneading massage anytime and anywhere
Foldable & Portable Design
Portable for home/office, or anywhere you want to take it
Home & Car Adapter
Drive and ride easy with car seat cushions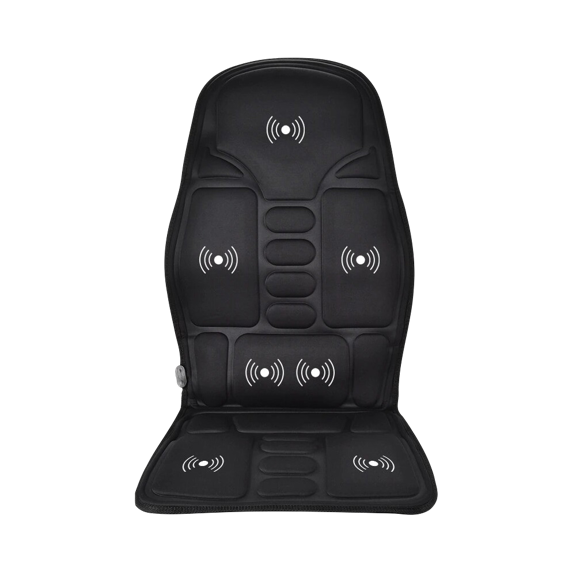 Full body Relaxation
Neck, shoulder, back, waist, hip, thigh
Soothing Heat Therapy
Soothing heat to further relax tension muscles.
Vibration Seat Massager
Make your entire body feel comfortable and relaxed
Remote Control
Enjoy kneading massage anytime and anywhere
Foldable & Portable Design
Portable for home/office, or anywhere you want to take it
Home & Car Adapter
Drive and ride easy with car seat cushions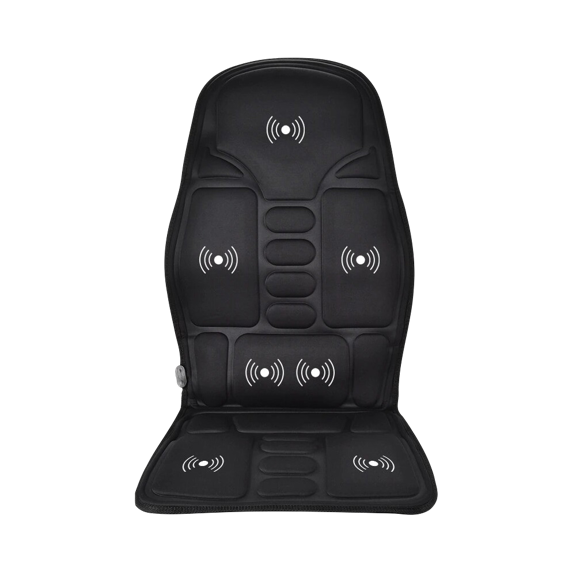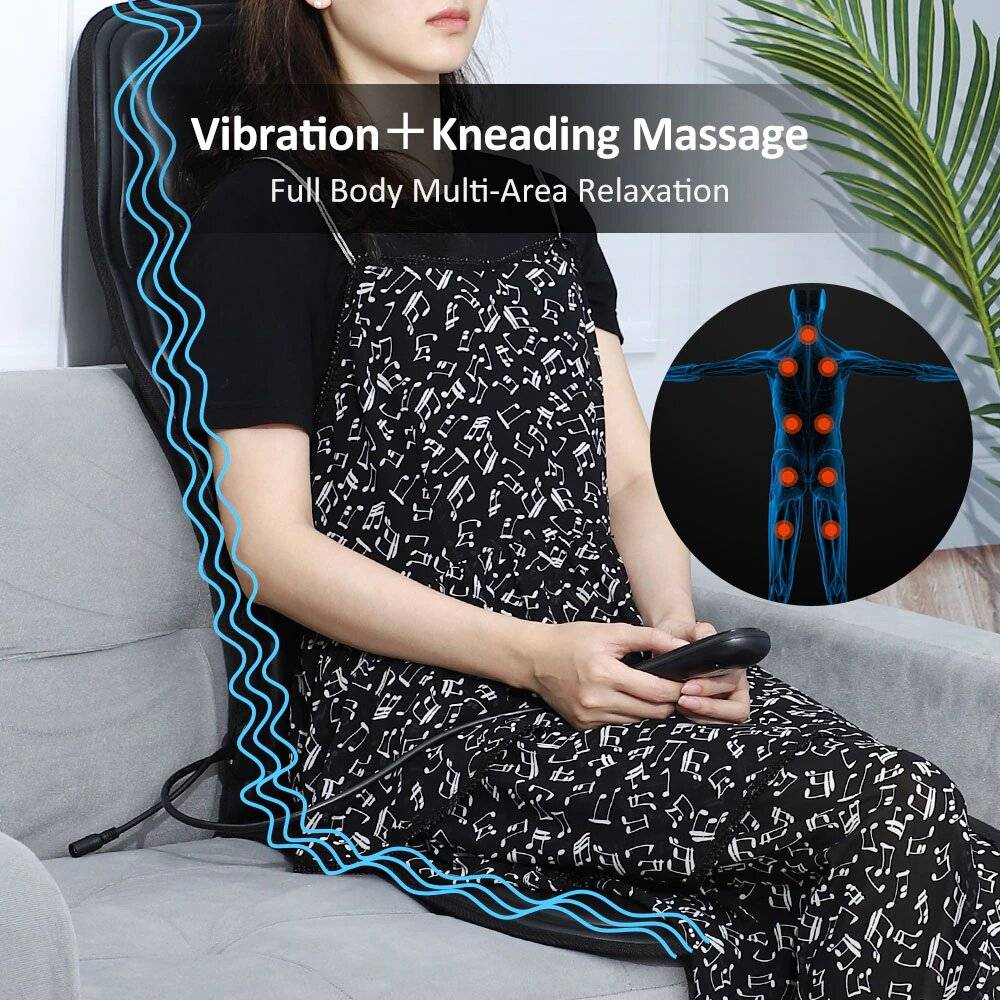 Shiatsu full back and neck massagers are great for finding relief for tired or tight muscles.
The Shiatsu back massager has optional infrared heat function that delivers gentle warmth to further relax tension muscles.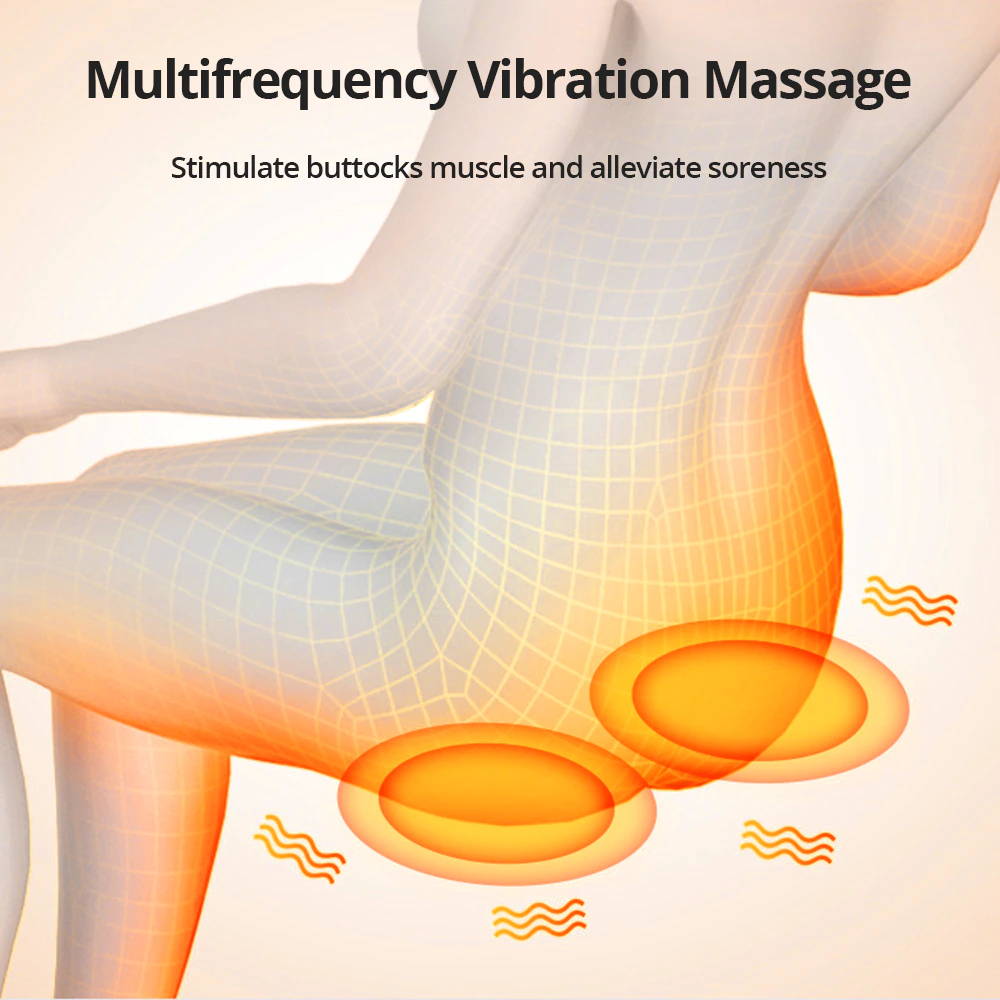 The gentle vibration on the seat with adjustable 3 levels of intensity, provides you a comfortable massage to hip and thighs.

Massage your full back, upper back or lower back with various kneading nodes that target specific areas for relief.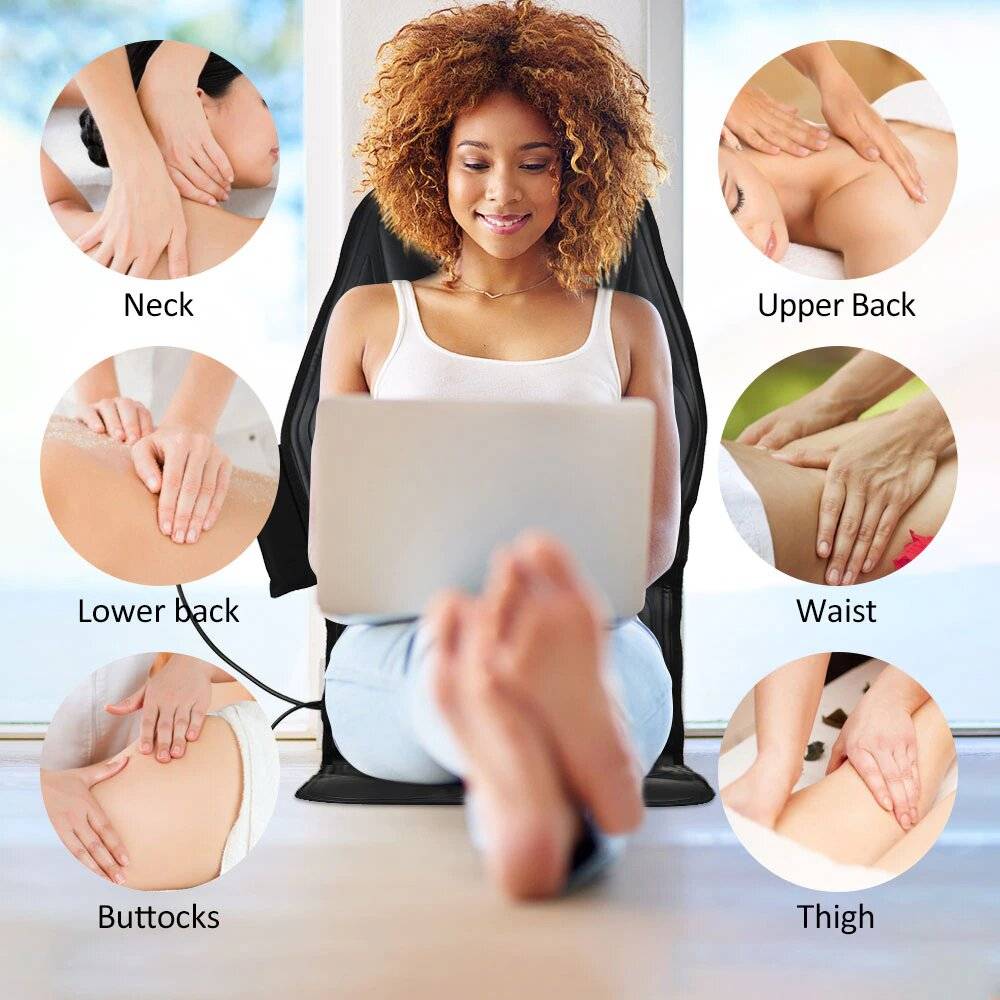 This massage chair pad provides relaxing massage on neck, shoulder, back, waist, thighs, effectively alleviate fatigue and stress.
A multi-function control panel allows you to easily select the right modes without hassle.
✓ Beck pain
✓ Lack of mobility
✓ Decrease in sex drive
✓ Fatigue
✓ Poor posture
✓ Hip pain

Use this massage cushion on a sofa, couch, recliner, office chair or dinning chair to make the ultimate comfort seat in the house.
Yes - we ship worldwide. All of our shipping options are trackable.
How much does shipping cost?
It's completely free. We like to make things as simple and as upfront as possible without any extra fees for our customers.
How long does it take for my order to arrive?
It depends on where you are. Orders processed in the US will take 4-13 business days to arrive. Overseas deliveries can take anywhere from 7-20 days. Delivery details will be provided in your confirmation email.
What is the maximum delivery time?
The maximum delivery timeframe during the COVID-19 period is 45 days, which is also the limit when we start processing partial or full refund requests. We feel that a customer should never wait this long for their package to arrive, no matter who's fault.
Where can I find my tracking number?
When your items are shipped out, you should receive an automatic notification from the system via email providing you with a tracking number.
If you haven't received one or if the tracking number doesn't work, no worries. Contact us and we'll solve it!
How do I operate my Neck & Back Seat Massage Chair?
Supplied with a controller for easy button control, you can instantly power on/off, adjust intensity levels, select massage modes and even set the timer according to your demands.
Yes, but in order to avoid excessively stimulating the muscles and nerves, the recommended massage time should not be exceeded 15 minutes each time.
Is the Neck & Back Seat Massage Chair safe to use?
Neck & Back Seat Massage Chair is totally safe to use! The settings are never too intense for you to handle and are perfectly safe for anyone to use!

Your payment information is 100% secured with SSL encryption.

Free Shipping
On All Orders
We ship every day of the week and offer free shipping on all orders.

Your satisfaction is our top priority. Get in touch, we'd love to hear from you.

We believe this is important so that you can shop with confidence.
Complete your routine with
our top sellers
Real people - Real Results