30 day money-back guarantee
It helps in reducing pain and muscle spasms

Anytime, Anyplace, Anywhere

Ultimate technology to provide relaxing therapy

Instant relief and maximum comfort

Immediate and long-term results
It helps in reducing pain and muscle spasms

Anytime, Anyplace, Anywhere

Ultimate technology to provide relaxing therapy

Instant relief and maximum comfort

Immediate and long-term results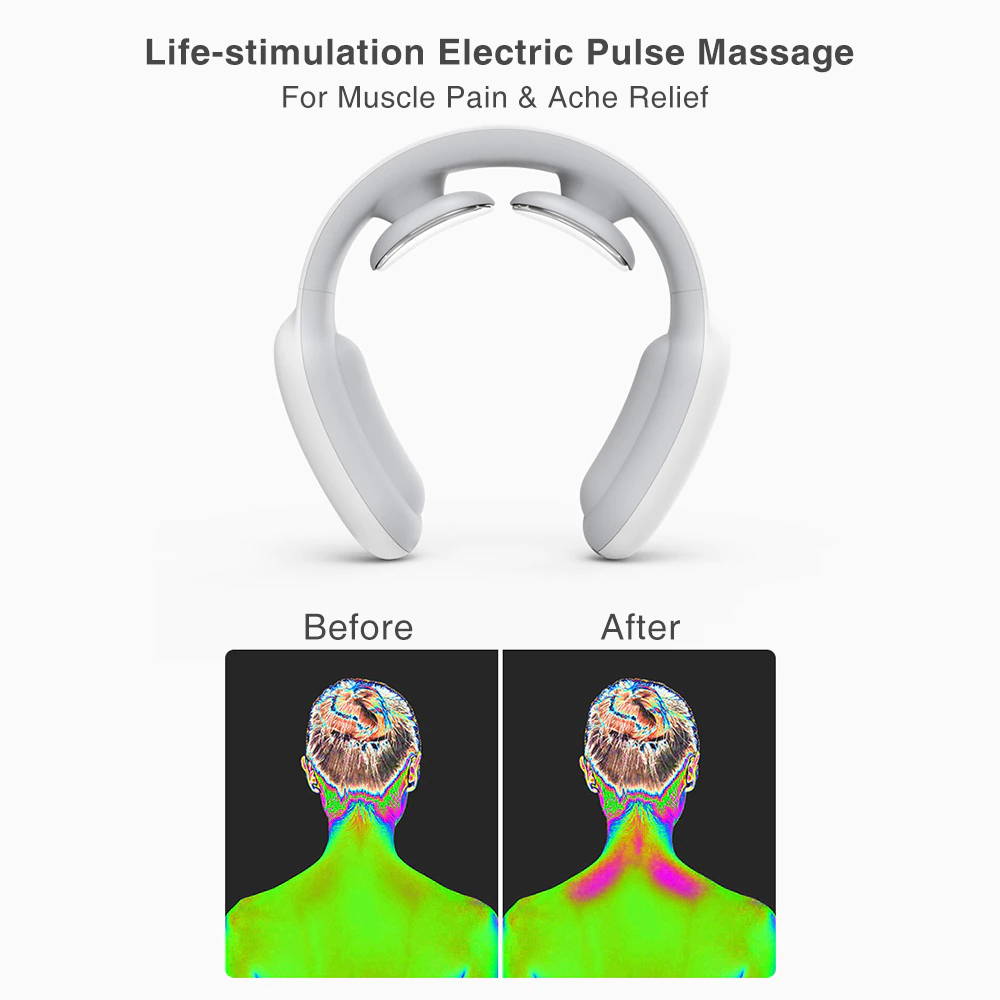 Ypsohealth™ Neck Massager uses a special pulse-based technology - called TENS (transcutaneous electrical nerve stimulation). For instant relief and maximum comfort.
Easy to operate:
1. Turn it On
2. Place It on Your Neck
3. Feel the Instant Pain Relief!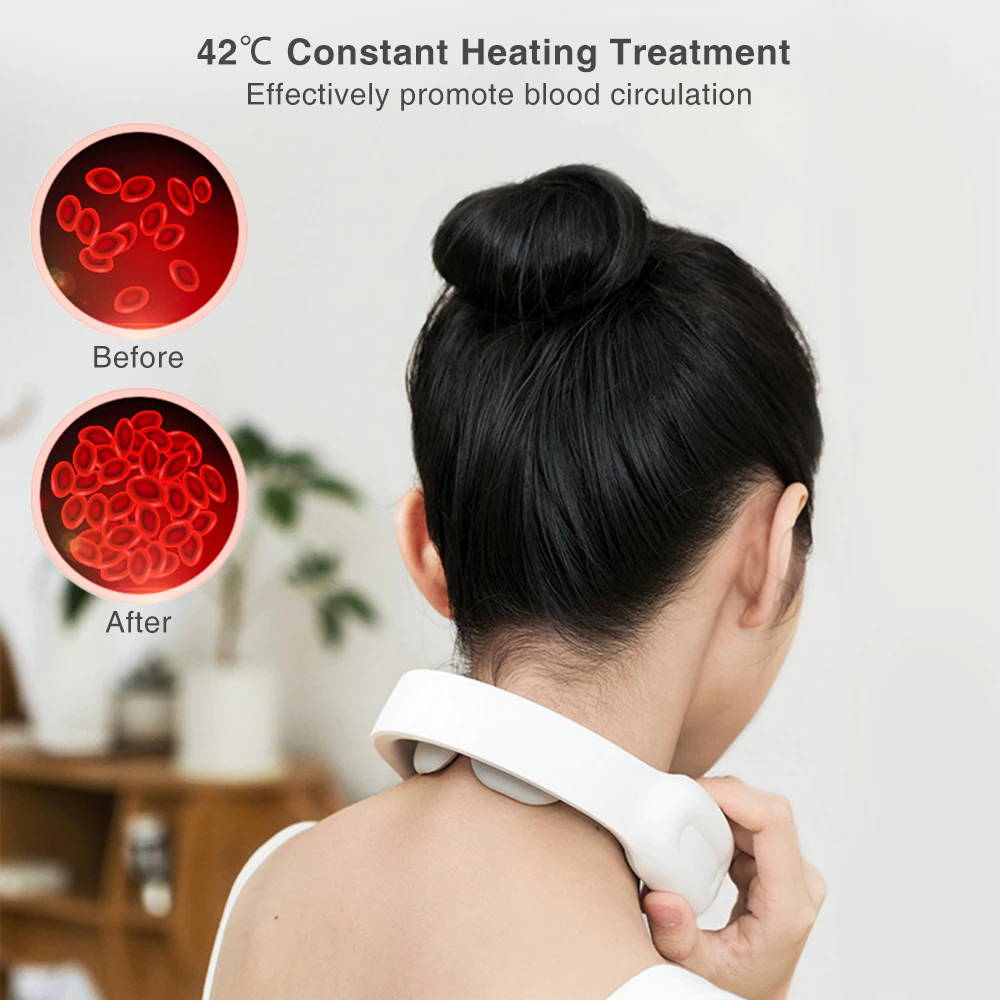 Provides relaxing warming treatment to improve the blood circulation, soothe tired muscles and relieve aches thoroughly with constant heating.
Ultimately relieving neck strain naturally and restoring damaged cervical balance.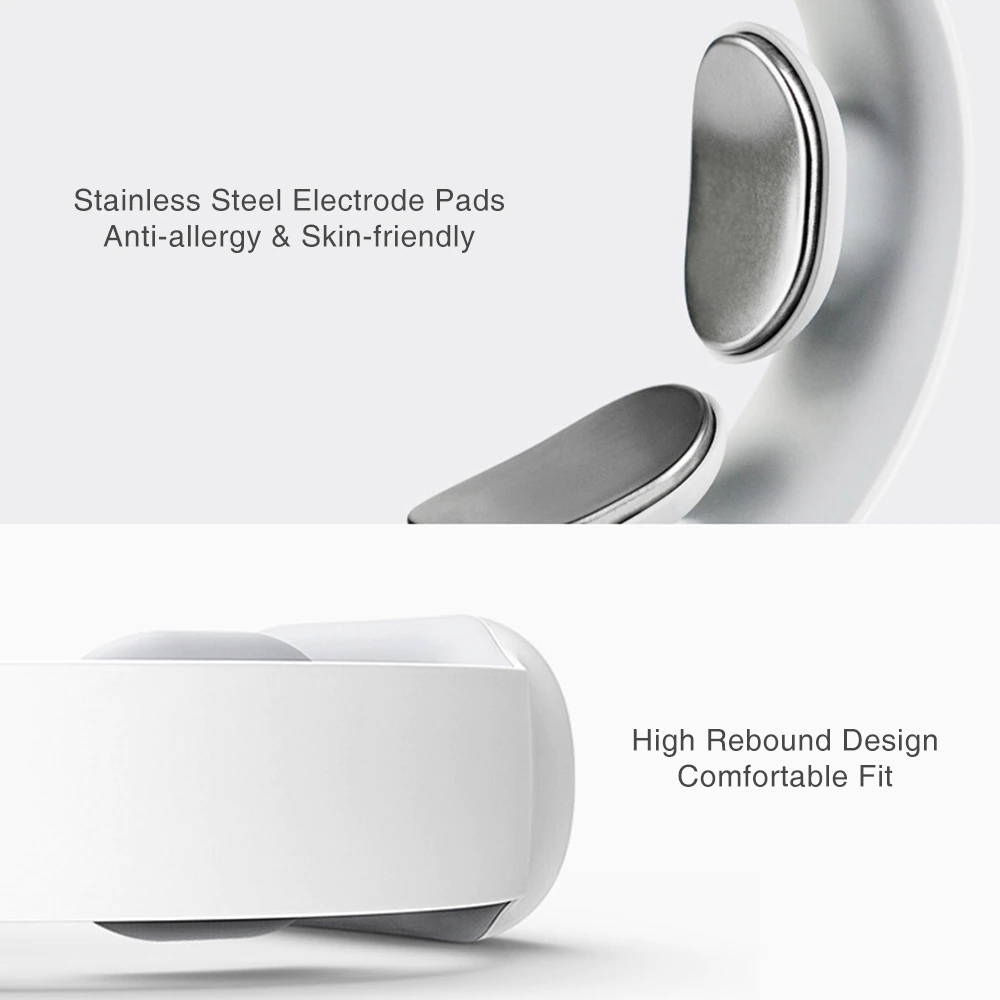 Our Intelligent Neck Massager acts as your personal & portable massage therapist, simulating two real hands while allowing you to control 5 different massage techniques.
With the Ypsohealth™ massager being rechargeable it means you can use it anywhere around the home as well at the office. Discrete and Soundless during Use.
✓ Sleeping disorders
✓ Insomnia
✓ Cervical pain
✓ Muscle tension
✓ Neck pain
✓ Migraines and headaches

Use Ypsohealth™ for 15 minutes a day for all head and neck relief that last the entire day.
Yes - we ship worldwide. All of our shipping options are trackable.
How much does shipping cost?
It's completely free. We like to make things as simple and as upfront as possible without any extra fees for our customers.
How long does it take for my order to arrive?
It depends on where you are. Orders processed in the US will take 4-13 business days to arrive. Overseas deliveries can take anywhere from 7-20 days. Delivery details will be provided in your confirmation email.
What is the maximum delivery time?
The maximum delivery timeframe during the COVID-19 period is 45 days, which is also the limit when we start processing partial or full refund requests. We feel that a customer should never wait this long for their package to arrive, no matter who's fault.
Where can I find my tracking number?
When your items are shipped out, you should receive an automatic notification from the system via email providing you with a tracking number.
If you haven't received one or if the tracking number doesn't work, no worries. Contact us and we'll solve it!
How do I operate my Intelligent Neck Massager?
With the Ypsohealth™ Neck Massager being rechargeable it means you can use it anywhere around the home as well at the office. To use the massager, please follow these steps:
-Wet you neck with water
-Turn on the device
-Put it on the neck
-Use the remote
-Feel the instant neck pain relief
How long does it take to feel the relief?
With the Ypsohealth™ Neck Massager, you will feel immediate relief, as well as long-term results with repeated use.
Is the Intelligent Neck Massager Safe to Use?
Intelligent Eye Massager is totally safe to use! The settings are never too intense for you to handle and are perfectly safe for anyone to use!
It is forbidden to be used by pregnant women, patients with cardiac pacemaker or suffering the malignant tumor and so on.

Your payment information is 100% secured with SSL encryption.

Free Shipping
On All Orders
We ship every day of the week and offer free shipping on all orders.

Your satisfaction is our top priority. Get in touch, we'd love to hear from you.

We believe this is important so that you can shop with confidence.
Complete your routine with
our top sellers
Real people - Real Results