30 day money-back guarantee
Promotes pet and owner bonding

Decreases stress and anxiety

Immediate and long-term results
Promotes pet and owner bonding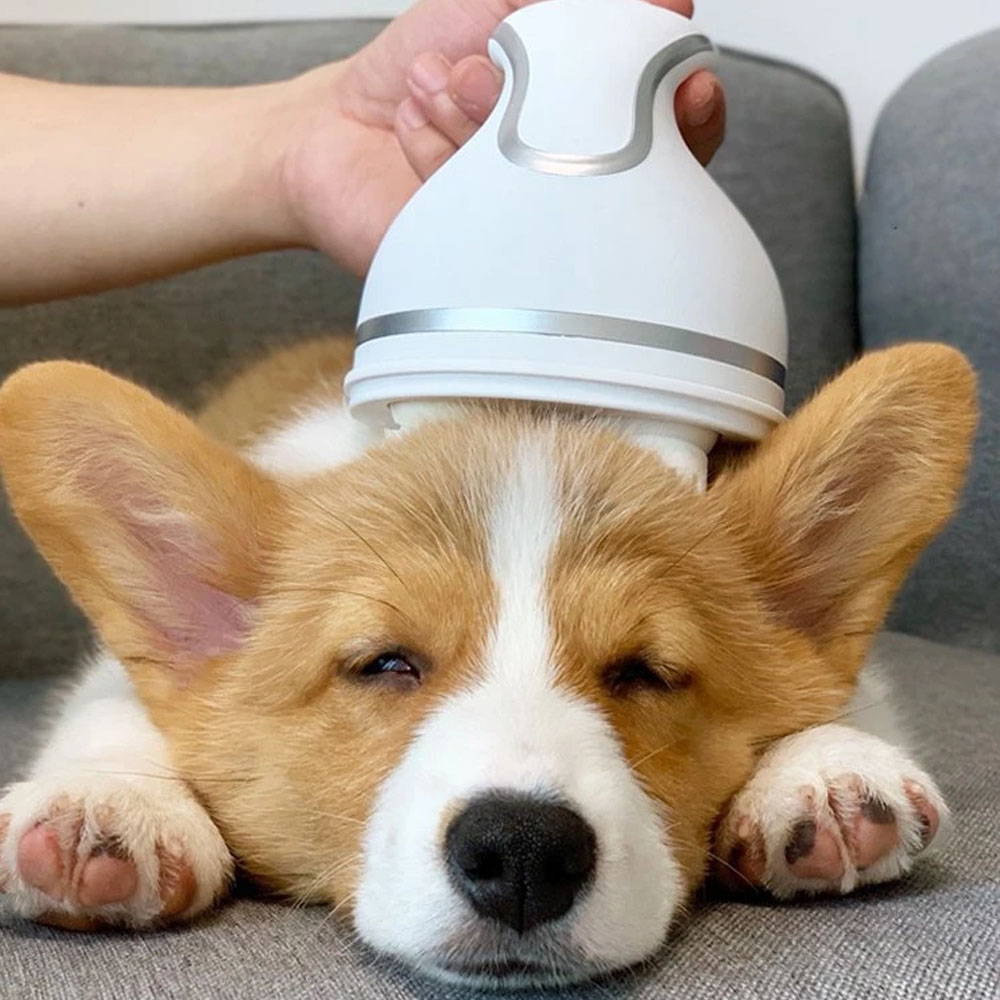 The perfect gift:
If your pets love having their head and face scratched, the Electric Scalp Massager is the ideal tool for you. It helps you to bond with your pets in a special way.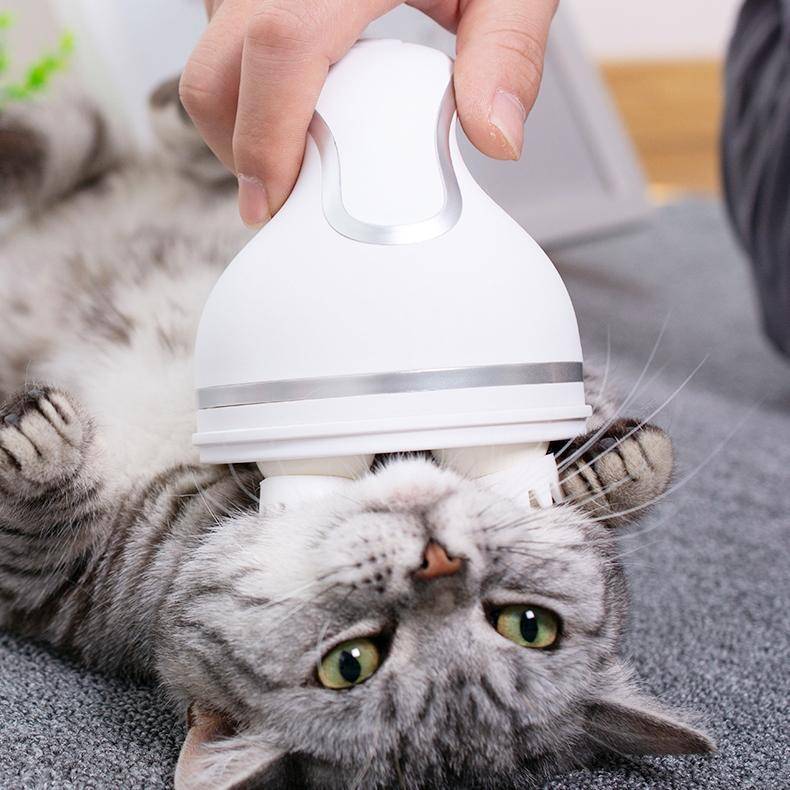 Therapy pet massager:
Everything about the Ypsohealth™ Intelligent Scalp Massager has been specifically calibrated for pets, from the motor intensity and amplitude, the forgiveness of the massage tips and the adjustable speed settings.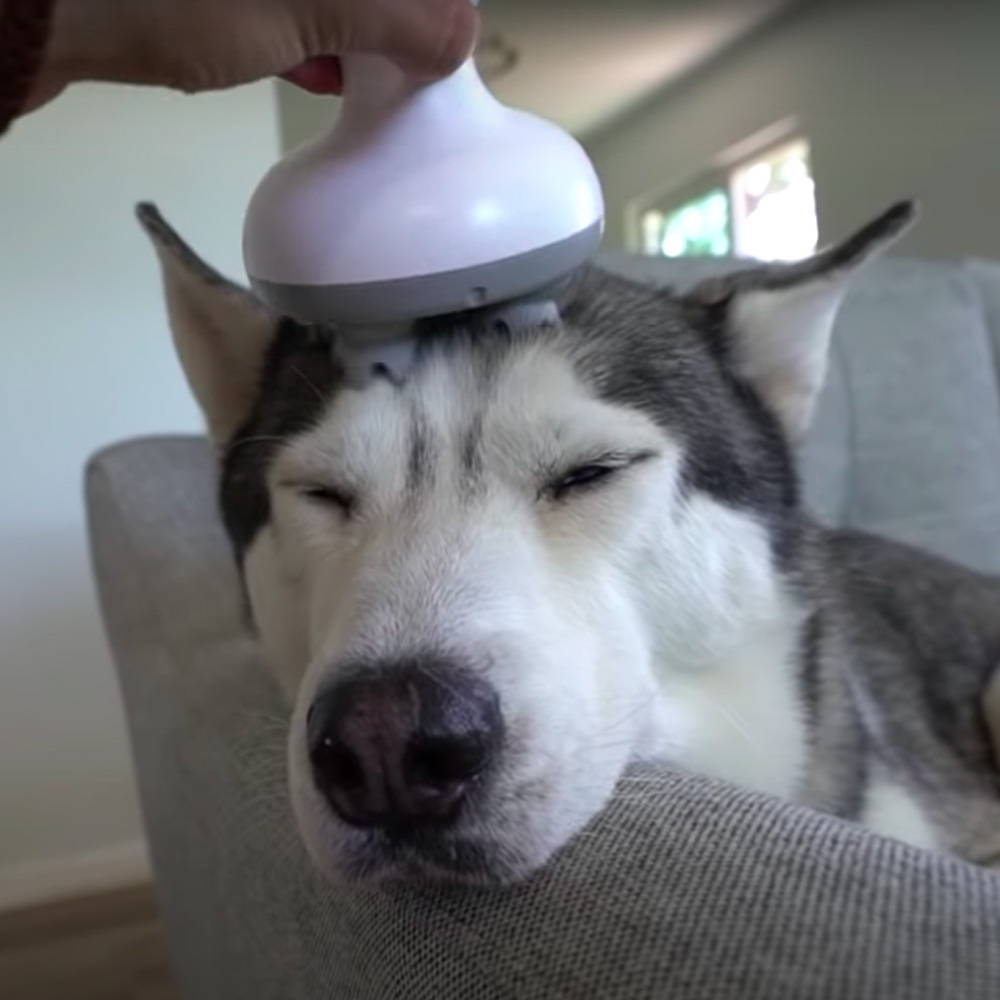 Easy to use, portable & rechargeable:
Your pets deserve a little TLC too, so why not treat them to a massage. The silicone brush head is soft and provides just the right level of pressure, it's also detachable for easy cleaning. Recharge it via the USB port.
The 4 kneading rotating nodes technique evokes calmness and reduces tension, so you can live a happier and healthier life. Designed to target troublesome spots on your head, neck and shoulders, you can feel it immediately.
This holiday season, your pets deserve a little gift too, so why not treat them to a massage?
Yes - we ship worldwide. All of our shipping options are trackable.
How much does shipping cost?
It's completely free. We like to make things as simple and as upfront as possible without any extra fees for our customers.
How long does it take for my order to arrive?
It depends on where you are. Orders processed in the US will take 4-13 business days to arrive. Overseas deliveries can take anywhere from 7-20 days. Delivery details will be provided in your confirmation email.
What is the maximum delivery time?
The maximum delivery timeframe during the COVID-19 period is 45 days, which is also the limit when we start processing partial or full refund requests. We feel that a customer should never wait this long for their package to arrive, no matter who's fault.
Where can I find my tracking number?
When your items are shipped out, you should receive an automatic notification from the system via email providing you with a tracking number.
If you haven't received one or if the tracking number doesn't work, no worries. Contact us and we'll solve it!
Can I use it on my children? On pets?
Yes, you absolutely can. Our Scalp Massager is not dangerous and can be used for everyone.
Will it work with my hair?
Yes 100%. Our Scalp Massager is designed for all hair types.
How well does this work on migraines?
Customers report that daily use of 15 minutes per day works wonders to relieve migraines.
How long should I use it?
Customers report that daily use of 10 minutes per day works wonders to relieve migraines and stress.

Is the Scalp Massager Safe to Use?
Intelligent Eye Massager is totally safe to use! The settings are never too intense for you to handle and are perfectly safe for anyone to use!
Complete your routine with
our top sellers
Real people - Real Results